MAY ALL THE BEINGS BE HAPPY
MÍLA & EDUARD TOMÁŠ AT THEIR COTTAGE AND AT THE LUCERNA PALACE
DOCUMENTARY BY VILIAM POLTIKOVIČ
By means of their books, lectures and personal encounters, the married couple of Míla Tomášová (24th September 1920 – 12th May 2001) and Eduard Tomáš (25th November 1908 – 26th May 2002) have contributed significantly, maybe even irreplaceably, to the development of non-religious spirituality in the Czech Republic as well as in former Czechoslovakia. It was not necessary to travel to India, Tibet or Amazonia in search for profound mystic realization and spiritual figures, the Tomášes with their unique experiences and deep insights were available and opened for all seekers in the centre of Bohemia.
The film depicts activities of the Tomášes from the second half of the 1990s until the end of their lives. It presents the unique and unrepeatable atmosphere of regular meetings in crowded large hall of the Lucerna Palace in Prague where people from all over the country came to perceive, in silent and concentrated absorption, the words bringing inner peace and liberating knowledge. People were sitting even on the ground, the balconies were occupied to the last seat, the visitors didn't even mind that they couldn't see the stage, all they had to do was listen…
The main part of the film consists of the interviews conducted by Viliam Poltikovič, the director, with the Tomášes at their cottage. Míla and Eduard Tomáš reveal in them, among other things, the meaning of the word mysticism, the path from the recognition of the limiting ego to the all-encompassing unity of the Absolute, the path from suffering to inner liberation, awakening. Nevertheless, they speak clearly and are accessible even to people who are only beginning to be interested in spirituality. In the film, we also get a slight glimpse into the private life of the Tomášes at the cottage, their importance is then brought into finer focus and illustrated by the personalities who are still positively affected by their legacy and impact.
The absence of non-religious spirituality in modern society is the root of many great problems of today. The legacy of the Tomášes is still valid, and strangely enough, even more urgent today. The knowledge, discernment, awareness that is conveyed by the Tomášes in the film is the path on which beings can be happy.
---
Trailer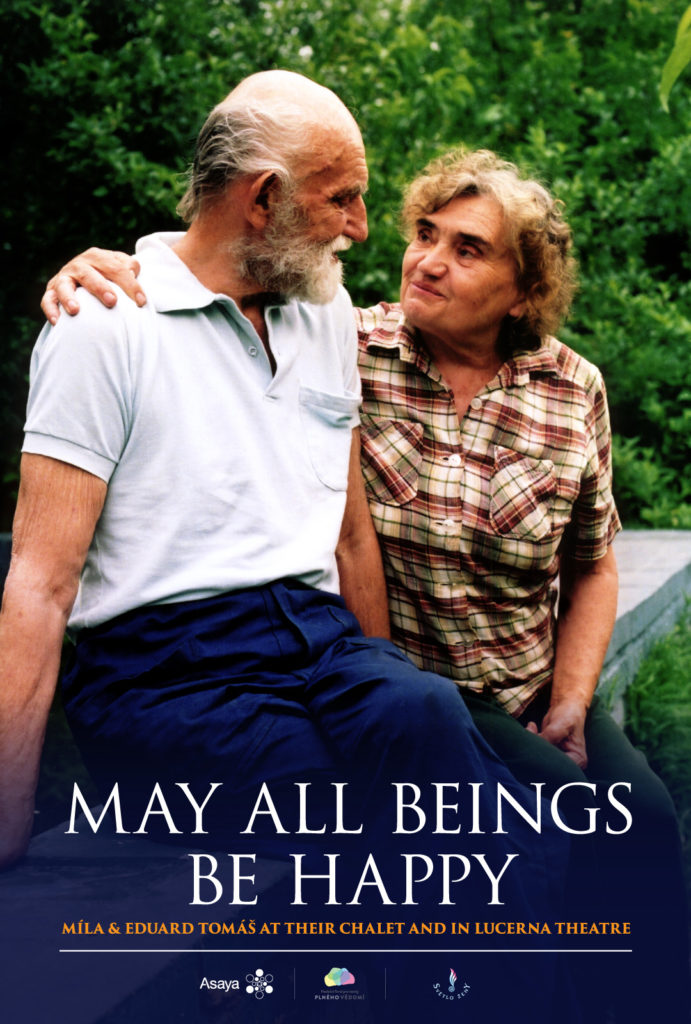 ---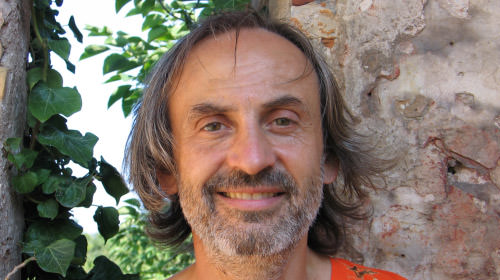 "I am very happy that the footage of the Tomášes which I started to film 26 years ago finally makes it to the screen.I was already burdened by hoarding such precious utterances at home but fortunately they are still relevant, they don't get old and they are currently gaining more urgency.I'm very glad they're finally going out into the world.Thanks to the cooperation with Asaya and Filip Záruba, we managed to give the spiritual teachings of Míla and Eduard Tomáš a cinematic character, we tried to make the film as good as possible."
– Viliam Poltikovič
---
Acknowledgments
All the participants, performers and hundreds of kind donors, especially: Mária Pataky Gróf, Luděk Rieger, Růžena Valdhansová, Rudolf Švaříček
Film partners
Dýcháme spolu, J. J., Jan Toegel
General partners of the film
Monika Brázdová, Václav Dejčmar, Nadační fond pro rozvoj plného vědomí, Světlo ženy – Sofie K. Sarras, Jiří Šujanec
Script, cinematography and directing
Viliam Poltikovič
Executive producers
Lumír Kraina, Viliam Poltikovič
Editing and 3D animation
Filip Záruba
Pre-editing
Štěpán Nepraš, Viliam Poltikovič
Music
Maok
Sound
Viliam Poltikovič, Filip Záruba
Photography
Viliam Poltikovič, archive of Avatar
Cooperation
Hana Poltikovičová, Helena Včelová
Produced by
© Viliam Poltikovič and Asaya productions
2022